July 1, 2023
Inspire, Empower, Connect: Mentoring with YES and KING
Unlocking the Power of Mentorship through YES and KING Programs at Partnerships for Children
Mentorship is a transformative relationship that has the power to positively impact the lives of young individuals, especially those who have experienced challenges in the child welfare system. At Partnerships for Children, two exceptional mentorship programs, YES and KING, are making a significant difference in the lives of Central Texas youth. YES (Youth Empowerment and Success) Mentoring caters to youth aged 12+ in the greater Austin area, while KING (Kids In A New Groove) Mentoring provides one-on-one support through music lessons for Central Texas youth, ages 5 and up, affiliated with the child welfare system. In this blog post, we'll dive into the exciting world of mentorship and discover how community volunteers can become a part of these remarkable programs.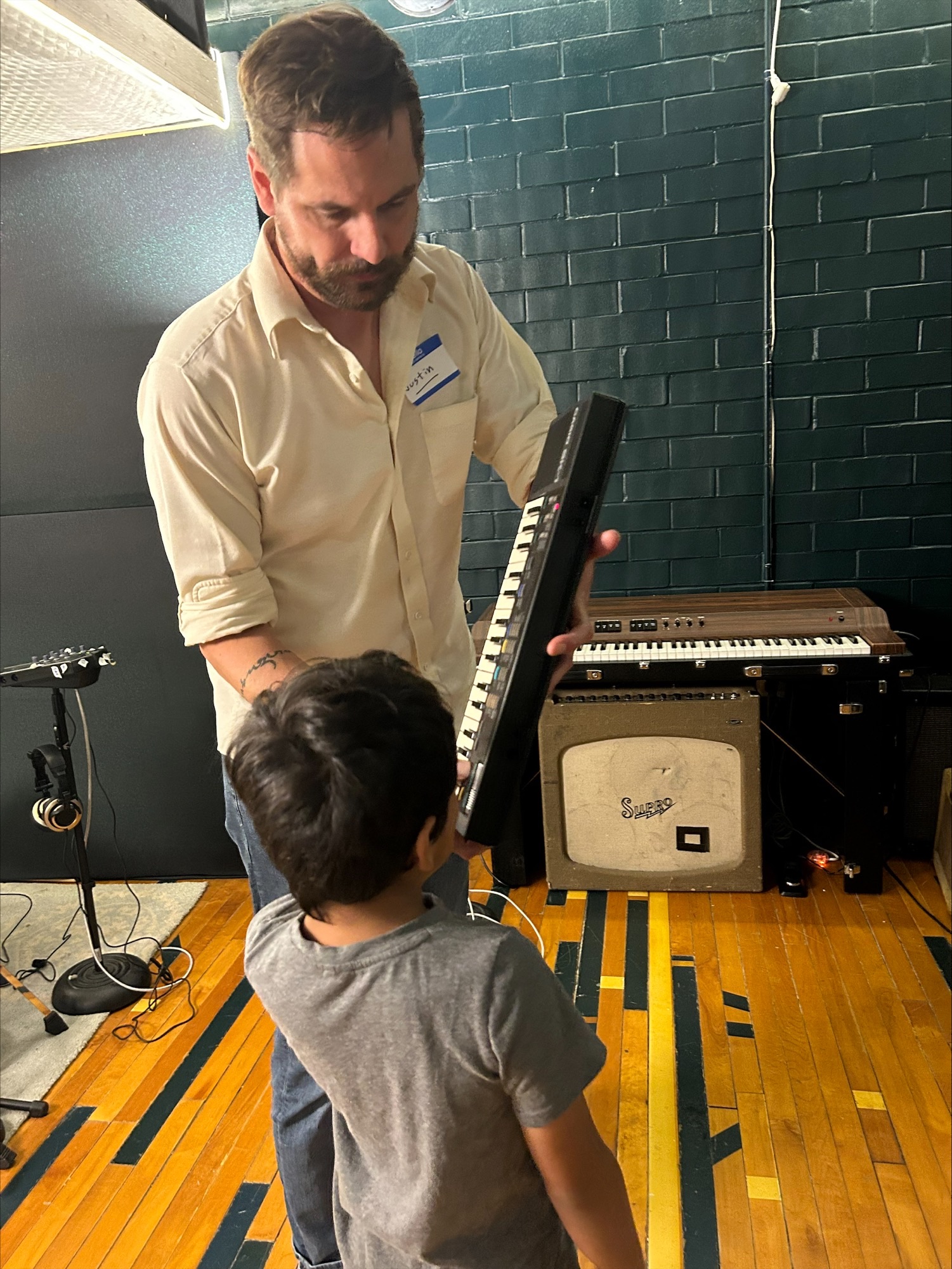 Why Mentorship Matters:
Mentorship is a beacon of hope and a catalyst for personal growth and empowerment. The YES and KING mentorship programs recognize the power of positive relationships and creativity in nurturing the potential of young individuals. The bond between a mentor and a mentee can provide stability, guidance, and encouragement, which are essential elements for youth who have faced difficult circumstances. With the support of dedicated mentors, young individuals gain the confidence and skills they need to overcome challenges and thrive in society.
The Mentor Onboarding Process:
Becoming a mentor with the YES or KING programs is an enriching journey that starts with the mentor onboarding process. To participate, you must be over 21 years old and clear a background check with the Department of Family and Protective Services (DFPS). The screening process ensures the safety and well-being of the youth involved. After the background check, you'll complete an interview and informational training to understand the program requirements and ensure that you're a good fit for the program. Once you've completed the training and interview, you'll meet with a member of the YES or KING Mentoring team to answer any further questions and start the process of finding the perfect youth match for you. Once matched, you'll be expected to meet and check in with your mentee every week, creating a consistent and supportive environment.
The Matching Process:
Matching mentors with mentees is a thoughtful process that considers various factors to ensure the best possible match. The programs consider geographical location, age, gender, goals, and interests to create meaningful connections. While the process may take some time, the effort is worth it to create long-lasting, positive relationships between mentors and mentees.
Current Needs and Service Areas:
The YES program is currently seeking mentors in Waco, Killeen, and San Marcos, while KING serves the following areas: Waco, Killeen, Georgetown, Leander, Cedar Park, Round Rock, Pflugerville, Austin, Bastrop, Elgin, Buda, Kyle, and San Marcos. If you're located in any of these regions and wish to make a difference in a young person's life, now is the perfect time to get involved!
Mentoring through Music with KING:
Kids in a New Groove (KING) is an innovative program that uses the power of music to mentor Central Texas youth affiliated with the child welfare system. Through free weekly, private music lessons, youth receive one-on-one mentoring and support, offering them an opportunity to transform their lives through the beauty of music and the unwavering guidance of their mentors. KING recognizes that creative expression can empower young individuals, and music provides an excellent channel for personal growth.
Building Confidence and Empowerment:
Mentorship through the YES and KING programs solidifies students' confidence and personal drive, providing them with the necessary skills to flourish within society. These mentorship relationships act as conduits of creativity and empowerment, shaping the youth's future and helping them overcome challenges they may face.
Comprehensive Support for Mentors:
Partnerships for Children ensures that mentors receive comprehensive support throughout their mentoring journey. All mentors undergo in-depth upfront training to gain a solid foundation in the program's principles and important information. Additionally, mentors have access to wraparound support services, including 1:1 check-ins, phone calls, meetings, and a community of fellow mentors for mutual support and connection.
Activities and Events:
The mentorship experience is enriched through various activities and events mentors can participate in with their mentees. From financial literacy and life skills courses to yoga outings, movie nights, and craft experiences, the programs foster a supportive and engaging environment for mentors and mentees alike.
The YES and KING mentorship programs at Partnerships for Children are profoundly impacting the lives of Central Texas youth. By nurturing meaningful relationships and providing opportunities for creative expression and personal growth, these programs are unlocking the true potential of young individuals who have faced adversity. If you're over 21, passionate about making a difference, and ready to embark on a life-changing journey as a mentor, don't hesitate to join YES or KING Mentoring. Your commitment and support can positively shape the future of young people, empowering them to achieve their dreams and lead fulfilling lives. Together, we can create a stronger, more resilient community where every child has the opportunity to thrive. Let's make a difference through mentorship!