Do you remember the excitement of the holidays, what it felt like to eagerly count down the days during the holiday season, and the thrill and anticipation of having gifts to open?
Many of the Central Texas children who are connected to Child Protective Services during the holiday season have never had these experiences.
Holiday Wishes creates happy memories
for children connected to Child Protective Services.
FIND A WAY
that
You

can help
Donate to
Holiday Wishes
Make a Donation
Your valuable monetary donation will go toward the purchase of holiday gifts. A donation of $100 will fill all three wishes for one child.
Donate
Shop our Wishlist
Shop our Wishlist
Help fill Rainbow Rooms across Central Texas with toys and gifts for children in the care of CPS this holiday season!
Shop the Wishlist
Host a General
Gift Drive
Give Gifts
Donating general gifts will fill the wishes of any child who didn't get sponsored or came into the care of CPS during December.
Learn More
See the Impact.
Our Holiday Wishes program serves the entire Central Texas Community.
In 2021:

0
Counties in Central Texas served
0+
Volunteer hours taging and sorting gifts
Have Questions? Email Marcus Cantu at marcus@partnershipsforchildren.org or call/text to 361-701-9437.
Thank you again for your incredible support!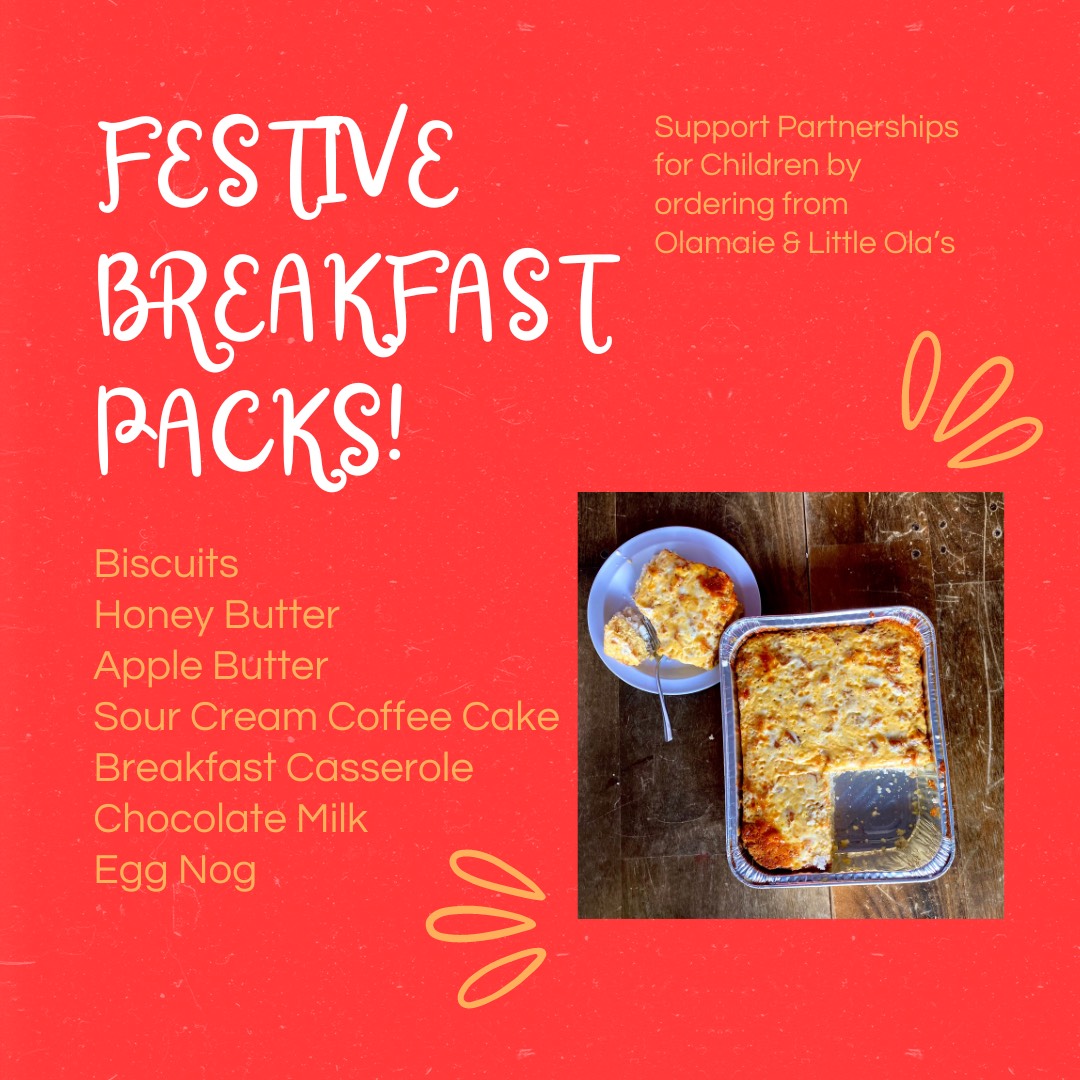 Support Partnerships for Children when you order this delicious festive breakfast! Part of the sales from every pack goes to support the great work of PFC!