November 1, 2022
November is National Adoption Month!
The need for adoptive families in Texas is great. On August 31, 2020, there were 2,749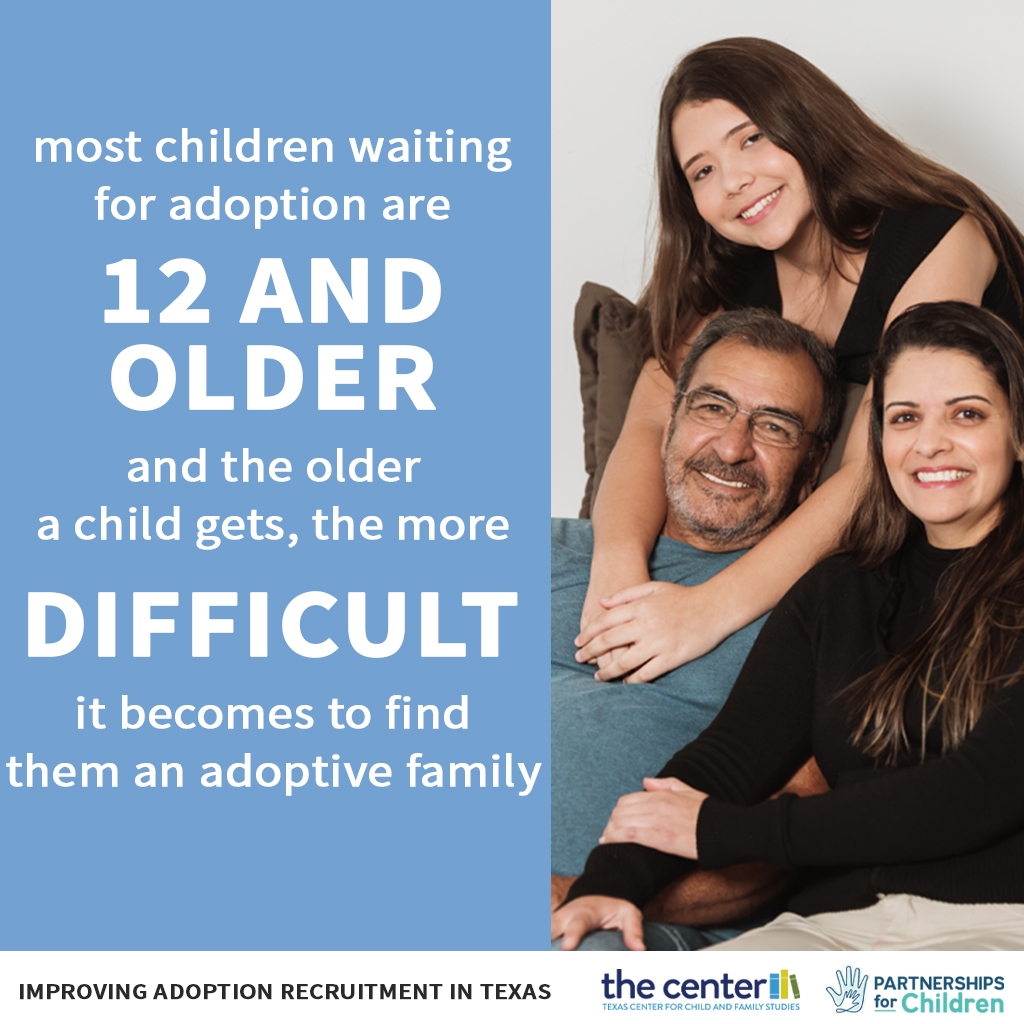 children in Child Protective Services (CPS) Permanent Managing Conservatorship in Texas who were waiting for adoption and not in a placement intended to be permanent. In fiscal year 2020, there were 1,267 youth who aged out of foster care in Texas without a permanent home. Many children awaiting adoption in the foster care system are part of sibling groups or have special needs that make it harder for them to find permanency. It is also more difficult to recruit adoptive families for older children.
Adoptive families play a critical part in the life of a child by providing a permanent, safe, and loving home. A stable and healthy family life is crucial to healthy child development and is associated with a variety of positive outcomes. Efforts taken to recruit prospective adoptive parents are critical to helping children in the Texas child welfare system find a permanent family. There are a number of current initiatives underway in Texas to recruit prospective adoptive families. Caseworkers begin by using regional recruitment efforts to identify prospective adoptive families. When a child's caseworker does not identify a family for a child whose approved primary or concurrent permanency goal is adoption by the 60th day after the court orders Termination of Parental Rights, the caseworker is required to register the child on the Texas Adoption Resource Exchange (TARE), the leading recruitment tool for prospective adoptive homes for children in the Texas child welfare system. After posting on TARE, other recruitment efforts may begin, including in the Texas Heart Galleries and posting on national adoption websites. While there are processes in place, in reality, these processes vary by region and there are a number of factors that may delay recruitment, which ultimately means that finding a permanent home is delayed for the child. The longer a child is in care, the more difficult it often is to find a permanent placement. For those children that are not able to reunify, finding an adoptive placement quickly is critical.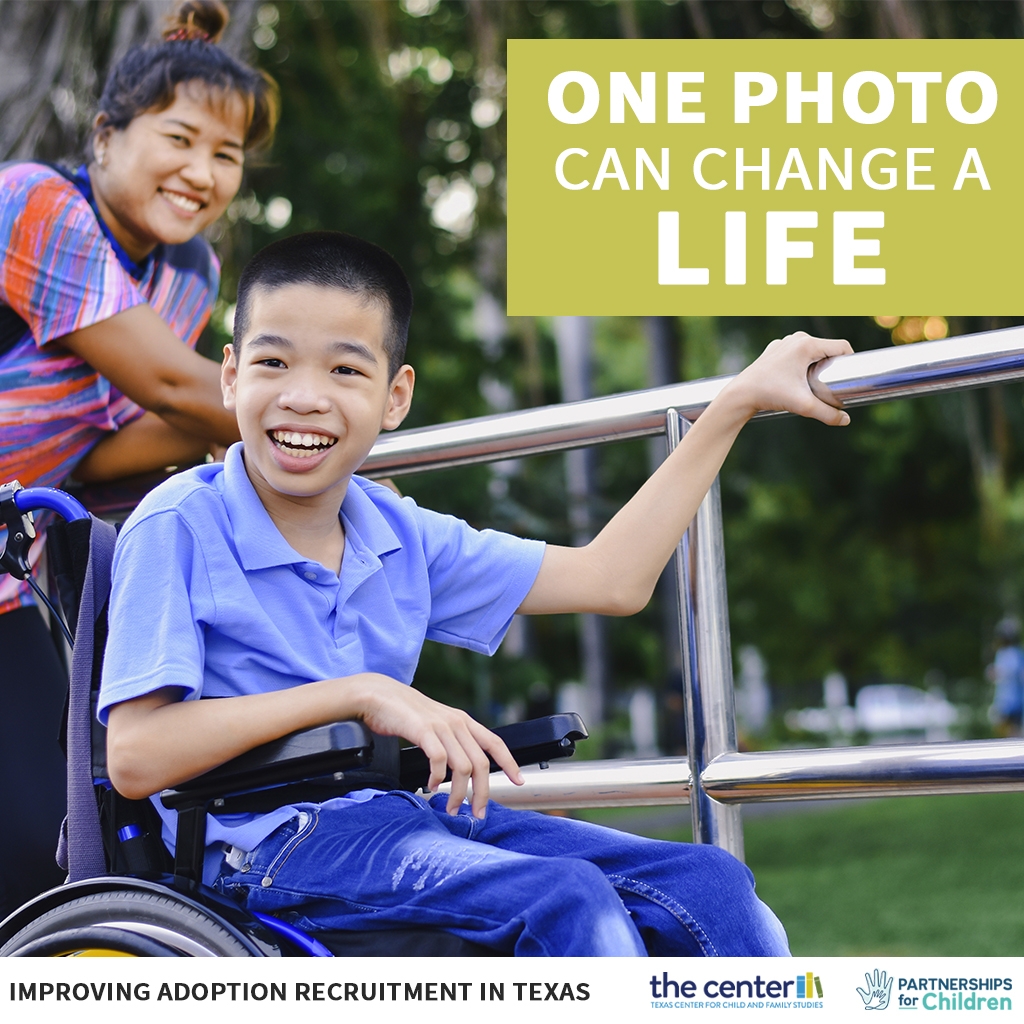 Earlier this year, PFC partnered with the Texas Center for Child and Family Studies to publish the "Improving Adoption Recruitment in Texas" report. This report is intended to increase understanding of current adoption recruitment efforts underway in Texas, clarify the steps to recruiting adoptive families, identify barriers in existing processes, and offer potential solutions to improve the system.
A part of these recommendations includes duplicating robust Heart Gallery programs, like the one that PFC leads in Central Texas throughout Texas.
Ready to Get Involved?
Everyone can do something to help children in the Texas Foster Care System. Help us spread the word about this research by using the Improving Adoption Recruitment Toolkit. In the toolkit, you'll find email templates and social posts to boost your network and state representatives.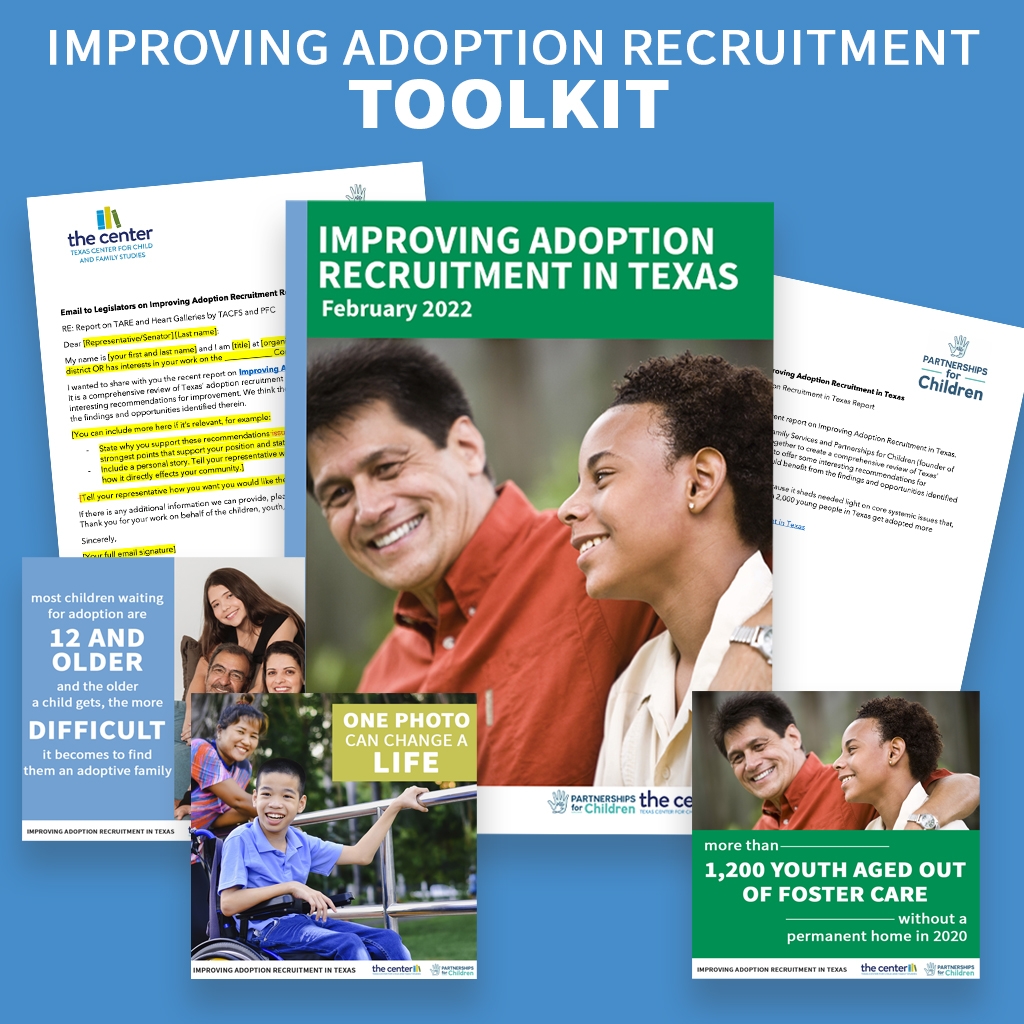 To catch up on the latest adoption research, read the IMPROVING ADOPTION RECRUITMENT IN TEXAS full report.