April 1, 2023
National Child Abuse Prevention Month
April is National Child Abuse Prevention Month. This month we recognize the importance of families and communities working together to prevent child abuse and neglect and invite you to learn how you can help support child abuse prevention efforts in your community.
Learn the signs of child abuse and neglect.
Learn the signs of child abuse and neglect.There are many resources available to learn about child abuse and neglect. One option is to visit the website of the National Child Abuse Hotline, which offers information and resources on recognizing and reporting abuse. Additionally, many organizations and agencies offer training and educational materials on the topic. It may also be helpful to speak with a healthcare provider, teacher, or other professionals who can provide guidance and support.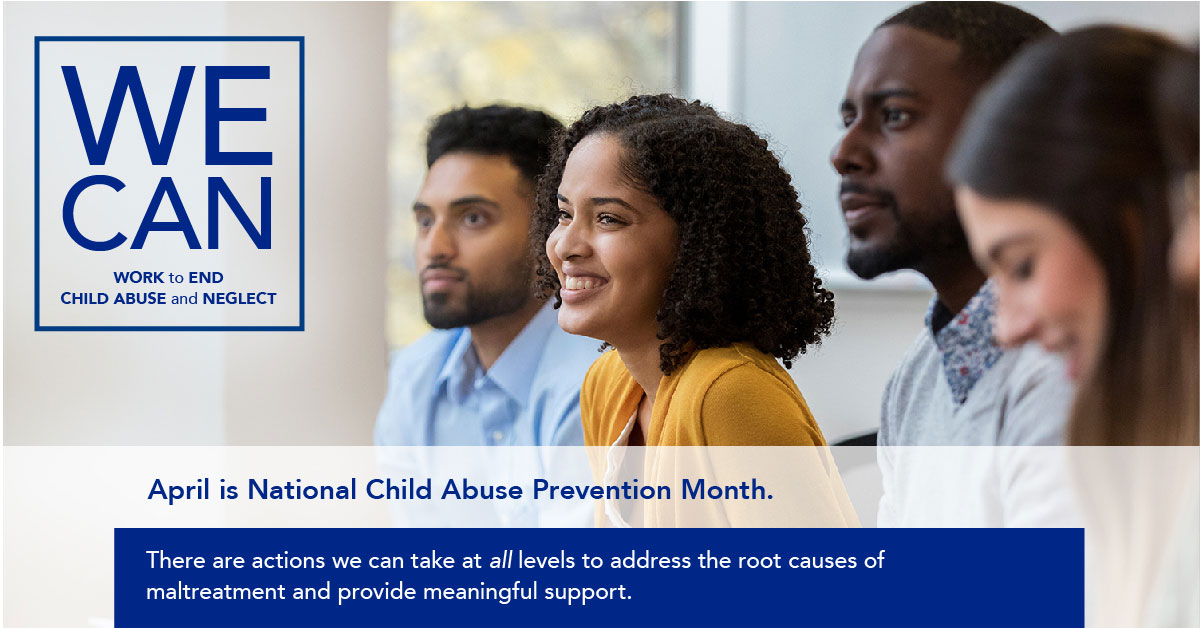 Report
Report suspected child abuse or neglect to the proper authorities.To report suspected child abuse or neglect in Texas, you can contact the Texas Department of Family and Protective Services at 1-800-252-5400 or make a report online at www.txabusehotline.org. It is important to provide as much information as possible to help ensure the safety and well-being of the child.
Advocate
Use your voice to help shape child protection in Texas and help children and their families stay safe and strong. Advocate for policies and programs that prioritize child safety to create a safe environment for children. You can help create a safe environment for children by advocating for policies and programs that support child safety. Stay in the know and sign-up for Advocacy Alerts to quickly and easily send emails to your representatives on key child protection issues, track the status of critical child protection bills this session, or locate contact information for your legislator.
Educate
Educate others about child abuse prevention and how to recognize and report abuse. Child abuse prevention involves creating safe environments for children, educating adults and children about healthy boundaries, and recognizing and reporting abuse. Knowledge and understanding of protective factors and adverse childhood experiences (ACEs) can inform efforts to reduce the risk of maltreatment and prevent the recurrence of abuse or neglect by drawing on family strengths and acknowledging the impact of traumatic events.Find out how parents can strengthen their protective factors by using the Protective Factors Conversation Guides created to help service providers engage caregivers in personalized conversations about the protective factors.
Raising awareness and speaking out against child abuse can help prevent future abuse and protect children. Educating and spreading the word about child abuse prevention lets your community know they can take action to strengthen families and help them thrive.