Our donors are vitally important to us - you help sustain our mission and you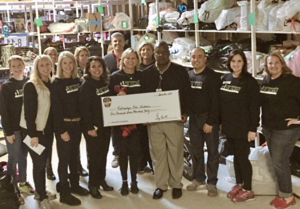 reinforce the value of the work we do for our community's most vulnerable children.
All donations to Partnerships for Children are tax-deductible and directly fund our 4 core programs: the Rainbow Room, Holiday Wishes, The Heart Gallery of Central Texas and YES
Mentoring.
There are several simple ways to make your contribution go even further.
MATCHING GIFTS
Many companies match employee donations. Some also have volunteer grant programs where they will recognize
your volunteer support by providing PFC with a financial donation. Gifts from retirees and spouses may also qualify.
Use the widget below to see if your employer has such a program.
FACEBOOK FUNDRAISERS
Facebook makes fundraising easy. Just follow the instructions below
to have your friends and family help you raise money.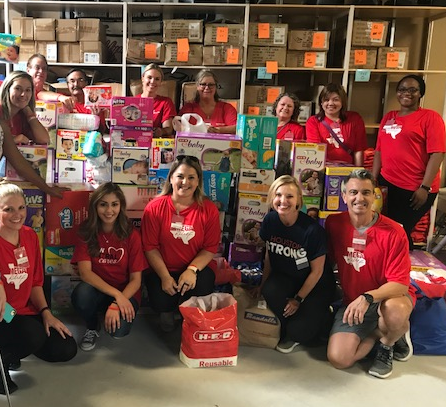 Select "Create Fundraiser" from the top right drop-down menu in Facebook.
Click on "Get Started" to begin!
Choose "Nonprofit" and search for "Partnerships for Children."
Create your fundraiser! Select a fundraising goal and end date and
add a personal touch as to why you're asking for donations. Maybe
it's in lieu of birthday gifts or in recognition of someone special.
Post and Share! After it ends, Facebook will transfer the funds
raised to PFC!
Have questions? Contact us at 512-834-4756.
DONATE ITEMS
We're in constant need of new items for the children we serve. Our monthly campaign, the Rainbow Room Round-Up, is designed to help us "round up" the items we need to restock. Sign up to receive monthly emails about our needs on our Round-Up Wish List. To schedule a time to drop off donations, contact Marcus at marcus@partnershipsforchildren.org or 512-834-4756.
HOST A RAINBOW ROOM DRIVE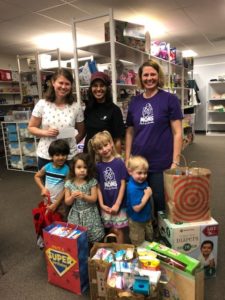 A Rainbow Room drive gathers much needed new items for our Rainbow Room. Encourage friends, family, coworkers, or classmates to participate as a team. You can ask for donations around a certain theme (think: "Goods for Goodnight" and collect items needed for bedtime) or even start a collection challenge between different departments in your office. Any drive is a great way to amplify your positive impact in a child's life. For questions or to schedule a drop-off time, email Marcus.
LEARN MORE
Learn more about how your donations help children in the care of Child Protective Services. Request to tour the Rainbow Room and our Holiday Wishes warehouse and see for yourself the ways your donations help shape the experience of a child in crisis. Contact Director of Donor Development, Katie, or call 512-834-4756 to schedule a tour.