October 27, 2020
Katie's Journey with PFC
The 11th Annual Cover 3 Invitational Golf Classic is in the books! Doug and I had such a great day getting to see everyone supporting PFC and playing some good and maybe some not so good golf. After months of uncertainty, it was so refreshing to be able to be together, albeit, outside, using tons of hand sanitizer, masks and physically distancing! Thinking about 2020 and our journey with PFC, I am so thankful for the partnership with PFC, Cover 3 and our Young family!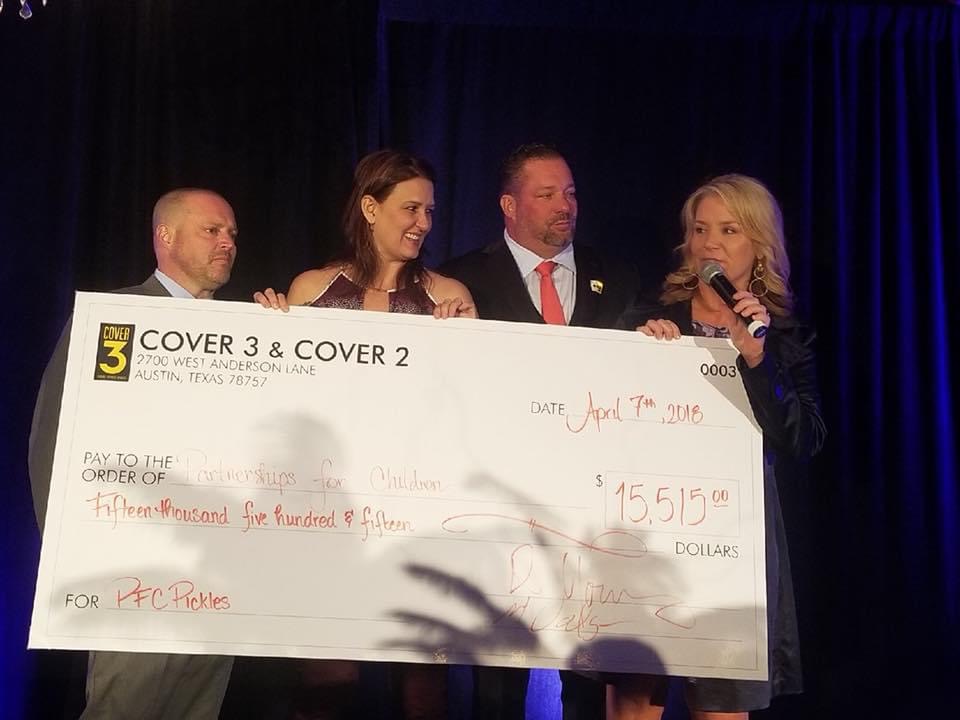 My love of Rainbow Rooms began when I worked at the State Office of the Texas Department of Family & Protective services over 24 years ago! How can that be??? I got to spend my days helping local communities establish Rainbow Rooms across the great state of Texas. Getting to attend the openings with then First Lady of Texas, Laura Bush. It was such an amazing job and I got to see the true impact of people working to help children in the care of CPS.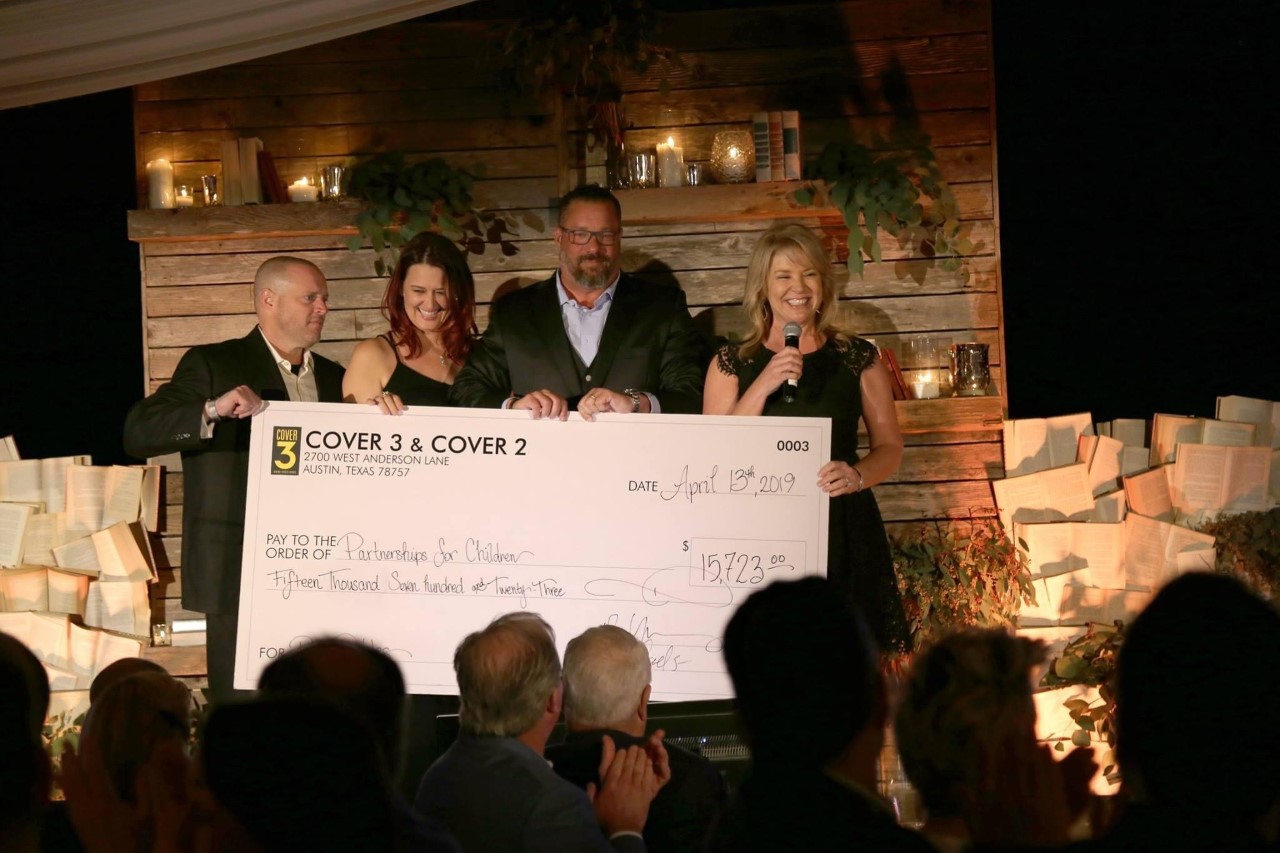 A few months after I left the agency to stay home with Riley and Jack, I got a call from Erika Herndon who was putting together a board to create what we today know as Partnerships for Children. Doug and I both were thrilled to work with Erika and the strong group of volunteers she banned together! Fast forward a few years....we opened our first Cover 3 (in the middle of the 2008 recession) and we knew we wanted to make PFC our signature charity. Doug, Riley, Jack and I all knew the kind of work PFC did. We had seen the stories first hand, and knew what an important role PFC played for the children, families, and the CPS caseworkers and we wanted step in and help.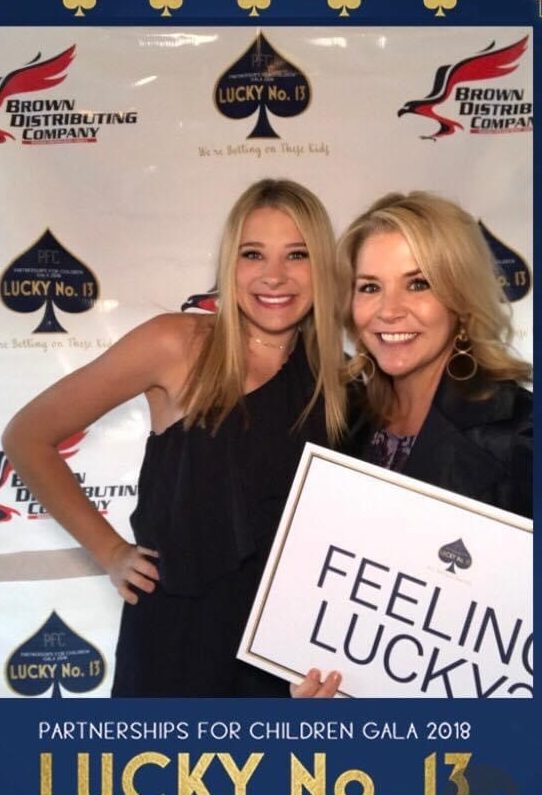 Doug came up with the idea of a golf tournament and we set out to see what we could do. We have a long list of people who were willing to donate, get golf teams together and make the day a success. Over the past 11 years, the golf tournament has raised almost $700,000! None of this would have happened without Denim, the Cover 3 VIP. In 2013, we thought about raising funds through pickles, but not just any pickles. For every order of Chipotle Ranch Fried Pickles that are purchased in our Austin area restaurants, $1 gets donated to PFC! We mention PFC on all of our menus and on our website. My favorite is the explanation the servers offer when they talk about the pickles to the customers. They love PFC too! We've hosted the gala at our Anderson location and our 6th street location. Overall, PFC has been such an important part of the Cover 3 and Cover 2 success story. We have grown together.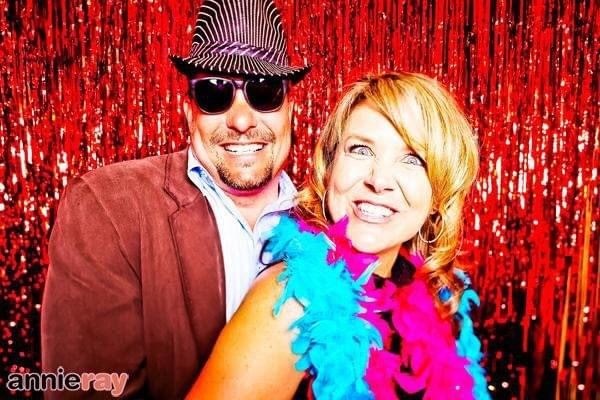 As a former board member, board chair, and now Development Director, it has been such an honor to be a part of this organization. Watching our children grow up helping others, knowing their struggles and Doug crying over a child who only wanted a toothbrush out of the Rainbow Room. For me, it's knowing that something as simple as a twin bed will help a child stay in their own home, getting them off the floor, knowing the parents are not bad parents, just having trouble keeping all the balls in the air. Because we play golf and order pickles, a child will have the resources to stay in the home they belong in, the place they want to be.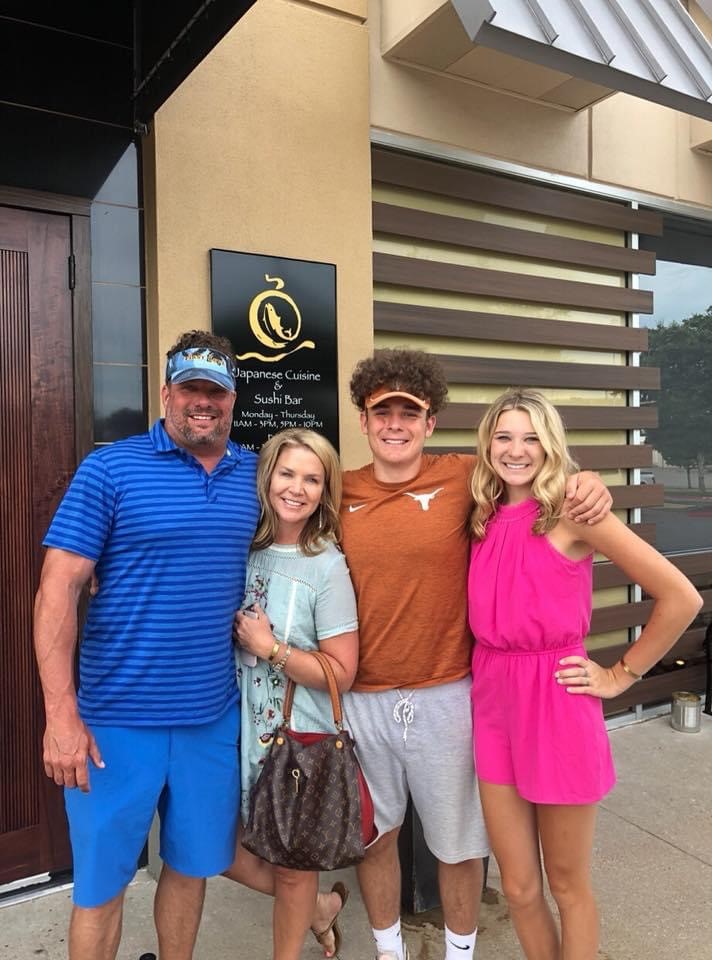 I again feel so lucky. Lucky to work with the flat out fabulous PFC staff, see the reach of the PFC programs, and know that our partnership is forever!