September 2, 2022
Giving Back with Syndey Sheehan
Throughout my family's time fostering, we learned what is needed to support children and families involved in the Texas foster care system, the trauma these children go through, and what it takes to be a family that continues to foster.
From the Soccer field to an SHI Internship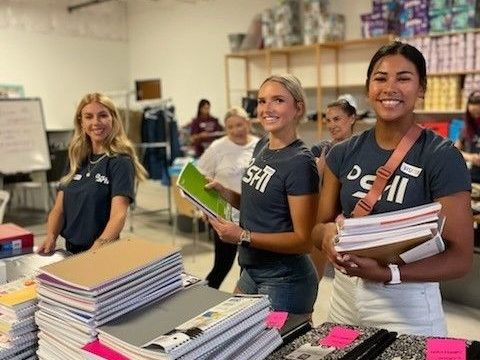 I first got involved with PFC through my soccer team. When I was around the age of 12, my soccer team volunteered during Holiday Wishes, helping sort and wrap toys for CPS caseworkers to deliver to children in their care. Then years later, I started interning at SHI and starting to lead the volunteer events for our Austin employees and I was surprised by the variety of ways you can volunteer at PFC. From the Rainbow Room to Holiday Wishes to YES Mentoring and King Mentoring to the Heart Gallery of Central Texas and Foster Community there is something for everyone and so many to get involved!
It was my passion for philanthropy and my internship at SHI that made PFC the perfect organization to kickstart our company's return to in-person volunteer events. This summer, I helped lead the SHI's employees in two successful volunteer events and they absolutely loved it!
Fostering Family
My parents fostered children throughout my childhood. I am a biological child of my parents and I have two other biological siblings, but my parents felt that they could help more kids in the area and began fostering. We were a foster family for 5 years and had 13 kids placed in our house at various times. My parents ended up adopting two of my brothers now making a family and a total of 7 from 5.
Throughout my family's time fostering, we learned so much about the help that is needed in the system, the trauma these children go through, and what it takes to be a family that continues to foster. My parent later started their own non-profit called Teaghlach Ranch, a place dedicated to offering a place of renewal and connection for parents of foster care and adoption. They started this whole non-profit for the main reason of helping the parents and individuals that foster and adopt. What we learned through the process is that so many foster/adoptive parents struggle with burnout and fatigue from the constant unknown that comes with foster/adoptive children.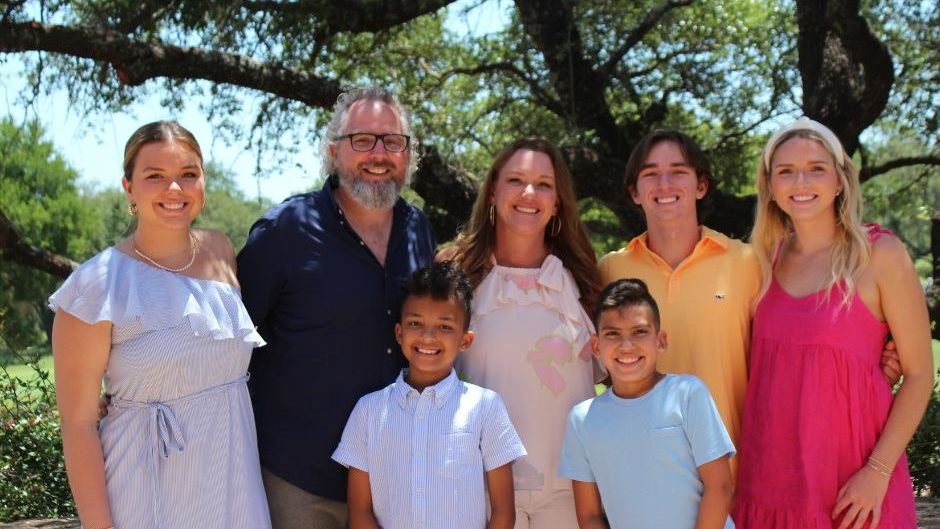 In the end, most people end up quitting fostering due to that, so they want to offer a place where parents/individuals can get away for a weekend and spend their time in Fredericksberg for the sole purpose of giving them back some time they have lost to relax due to fostering/adoption. Now, I help the non-profit by running social media and organizing events.
Working with PFC and Teaghlach Ranch has been so rewarding to see the impact I have made in so many children's and families' lives to this day. Seeing even the smallest impact you made within your first two hours volunteering, puts it into perspective how there is so much need for help in the foster/adoptive community. If you really want to get involved in the community, there are so many options to choose from and you can find the one for you!
Forever Families
Volunteering