October 14, 2022
Teeing off with Katie Young
As we wrap up our 13th Annual Cover 3 Golf Classic, I am so proud of our Cover 3 Team, Sponsors, Volunteers, and our PFC family! This year, we broke the fundraising record, raising $135,000 for PFC!
I wanted to take a moment to recognize a few people who have made this partnership so successful! Most important is Doug who was the one who came up with the idea of a Cover 3 golf tournament to benefit PFC. He called on all his vendors, friends, and customers to help us make it happen.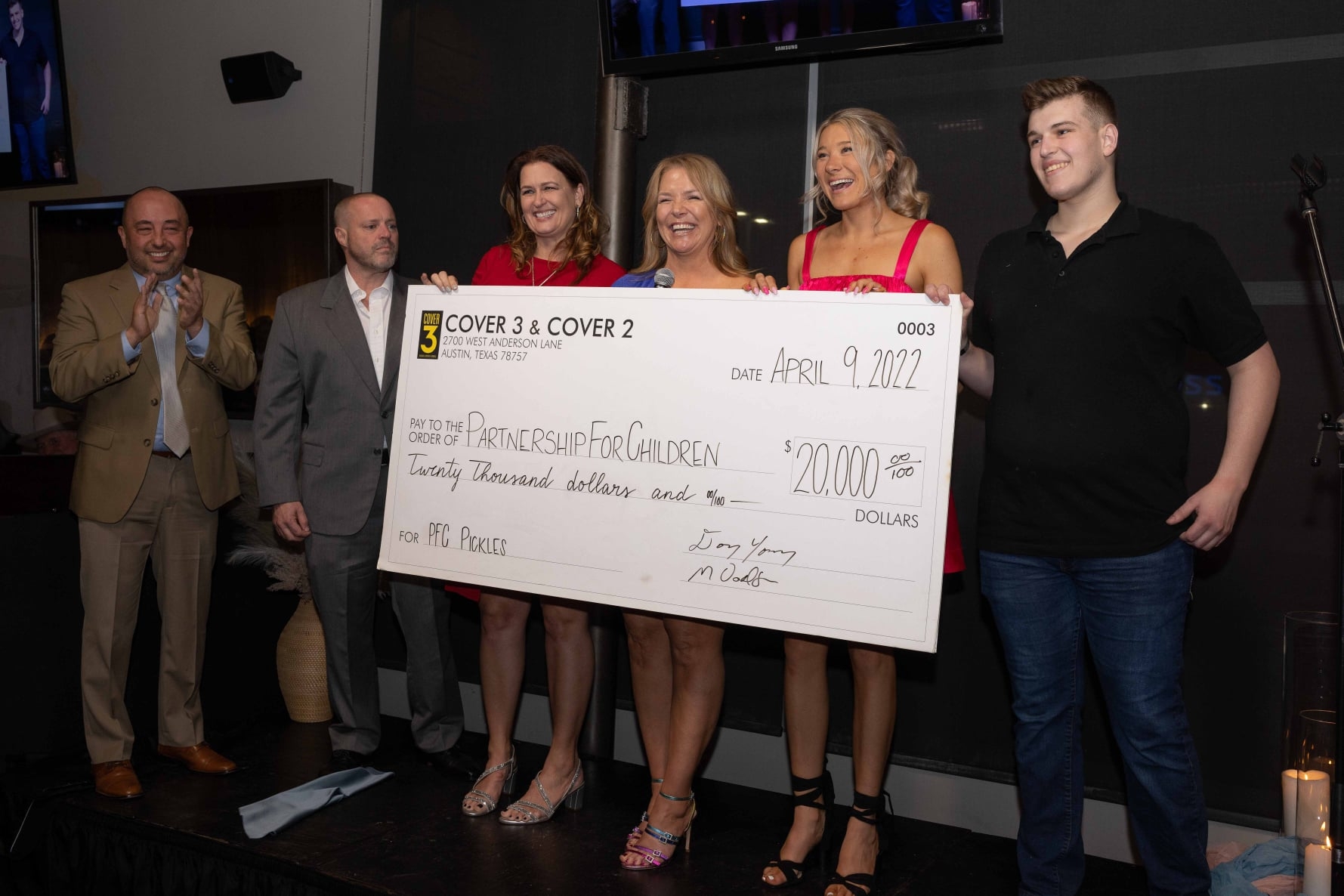 Years later, we've raised almost 1 million dollars through golf. Doug got the ball rolling but it is Denim who keeps all those balls in the air! She is a behind-the-scenes phenom! Our Golf Committee sells sponsorships, beats the streets for silent auction items, and sells those golf cart raffle tickets.
In addition to wrapping up golf, I am also wrapping up my employment with PFC. After 5 years as the Development Director, I am off to help with our new restaurant adventure, Whisky Ridge, opening summer of 2023
We look forward to next year for our 14th Cover 3 Golf Classic.